Are you not happy with the look of your smile? Have you thought about trying cosmetic dentistry, but have been put off by the cost? If you are looking for an affordable way to fix some of your cosmetic problems, then composite bonding may be the answer. This blog post will discuss the composite bonding procedure and provide examples of how this treatment can help improve someone's appearance!
Composite bonding is a non-invasive dental treatment that can correct many issues with teeth. It uses tooth-colored resin material that is placed as a soft putty and hardened through light or heat activation. As the material is hardened, it bonds directly to the tooth enamel without the need for enamel modifications. This material can also be shaped and colored to match or improve the surrounding tooth structure.
This procedure can also be completed in as little as one dental appointment. As mentioned above, there are no enamel modifications that need to be made. Additionally, composite bonding is a direct restoration, meaning that it can be completed directly inside the mouth and does not require dental lab fabrication.
By this point, you may be thinking that composite bonding sounds pretty good. However, you may also be wondering what types of cosmetic concerns this treatment can fix and if it would work for your smile. To answer that, here are some things that composite bonding can fix:
Broken Teeth
Composite bonding procedures are often used to repair minor tooth damage such as chips, cracks, or fractures in the enamel layer. Because it is less invasive than other dental treatments like crowns and veneers, many dentists will propose composite bonding to repair broken teeth when there is only minor damage. It is important to note that even though composite bonding works well on minor damage, it may not also be the best choice for more severe damage.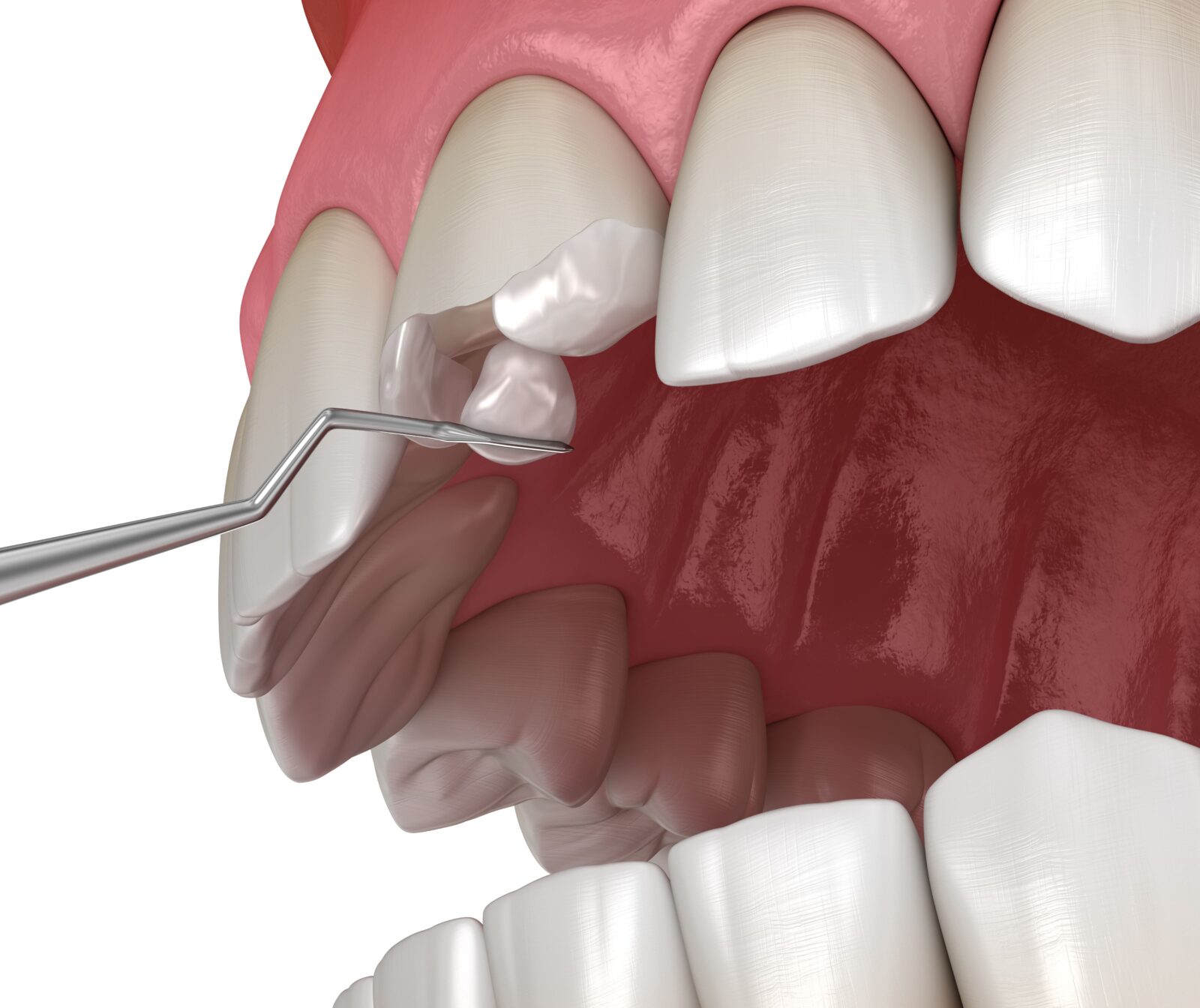 Misshapen Teeth
During a composite bonding treatment, composite resin can be applied to one or more teeth to make your smile appear more uniform in terms of shape and size. This means that if you have one or more teeth that are oddly or unevenly shaped and sized, they can be modified with composite resin so that they match better.
Stained Teeth
Although teeth whitening treatments are effective, there are certain cases where you may end up with stains on your teeth that are resistant to whitening procedures. This can happen when these stains are caused by genetics, medications, age, or trauma. In these cases, composite bonding can be used to cover stained enamel. Since the composite can be colored, your dentist will simply give the composite a lighter color to make your teeth appear whiter.
Gaps
Composite bonding is frequently utilized to repair tooth gaps. To fill the gap, composite resin may be used on a single tooth or two teeth at a time. Although veneers or orthodontics might do the same, composite bonding is far more affordable and requires far less time. Composite bonding can also be undone in the case that you decide you want the tooth gap back.
In conclusion, if you are looking for a less invasive and more affordable way to fix some of your cosmetic problems, composite bonding may be the answer. This blog post discussed how composite bonding can correct many issues with teeth such as stained or unevenly shaped teeth by using tooth-colored resin that is placed on the surface. It also covers what types of cosmetic concerns this treatment can fix like gaps in between teeth and cracks in enamel layers due to trauma.